Strike Lets Writers Get Back To What They Do Best: Day Drinking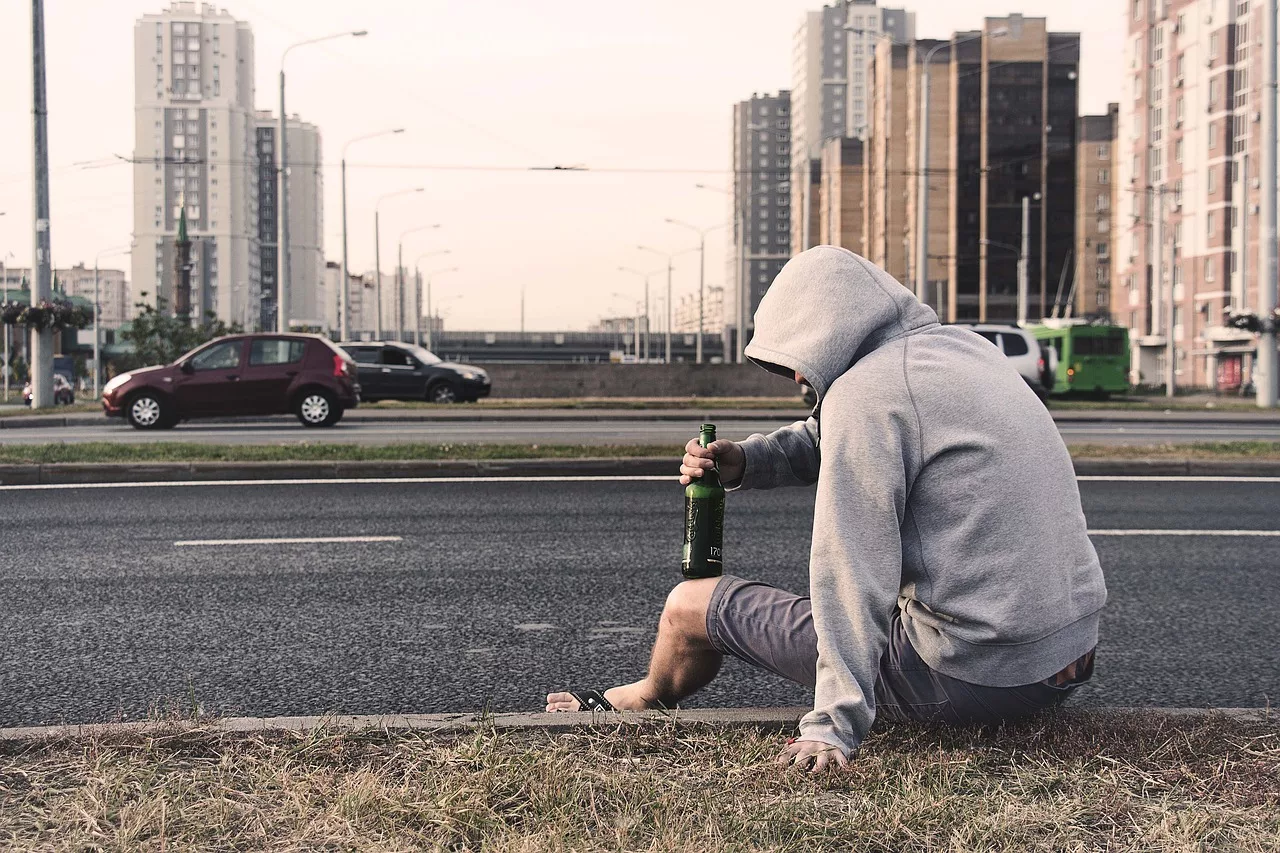 By: Jacob Gage
PAY THE PROS, FUCK ONES AND ZEROES. Large companies refusing to pay fair wages amidst the new demand from streaming services and threats of AI generated scripts have sent writers over the edge. Real writing takes blood, sweat and little whiskey.
In this business you get used to the concept of betrayal. Whether it be your agent, your colleagues, or even your girlfriend Debbie, someone is gonna screw you over sooner or later. Being screwed by a computer, however, is a new one. And I'm not talking about an inopportune crash deleting your latest draft. I'm talking full on job assault. Machines we once used as tools are now saying that we're washed up? That we're old news? Oh yea AI? I'd like to see you drink a glass of water. Try writing the next blockbuster with a fried motherboard. We can at least use this time to reflect and appreciate the things that will never betray us. The sun, the sky, and Johnny Walker Blue.
Honestly, there's nothing like a stiff drink at 2:00 in the afternoon. Thats somethin you can't enjoy when you're shlogged with deadlines and trying to figure out how to stretch that two cent royalty check till the next one comes a month from now. Like what the fuck are they actually thinking. They thinks that god damned Smart Houes can write the next Bridgit Jones? You think Jarvis can write the friggin Notebook? Only humans can know heartbrkea like that. Only humans can experience the feelign on a knife in your bakc when Debbie says you shoould shower more and leaves with your Huddie and the Blownfihs record.
Its its its not eben about the monet at the end ofd the day its about repect i mean you cna thik tha its all hooey ya know but it takes losh of harb wpkr to churn ou scrip affer scrip and thas somethin debb dont get its like hey so yer a nurse OOOOOOO so good fer yuo your nures Yayyyyy fatatic. I WRIBE HOLLYWOOF MOBIE OKAY I SHOUL HAV 3 MILLIAN LIKE SO MNY. Deb thiks Colkin Ferth is hot wellll fine Deb you you you you hven bad tastee anyway.
DEB I WRI NECT BRIGIT JONS MOVEE COLLEN FORTH WIL MKE OUT WIT HER AND PE PEACE BRONSON IS GET CUKED PEASE COM BAK.