Dianne Feinstein Changes Will, Leaving $120 Million Amassed As Public Servant To Nigerian Prince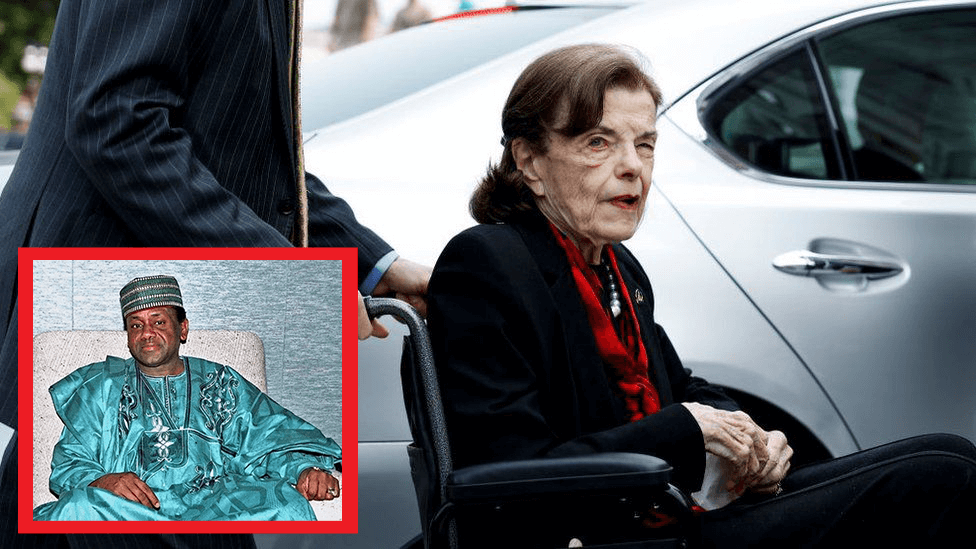 By: Max Stolte
WASHINGTON, D.C.—The 89-year-old senator Dianne Feinstein was recently absent for 3 months with a bout of shingles. Upon her return she doesn't recall having been away and appears to be incapable of basic daily tasks. Rest assured, she is still completely fit for office as evidenced by recent changes to her will.
Although she has a yearly salary of $190,000 and monthly income of $385,000 thanks to some incredibly lucky stock trades, Feinstein has managed to amass a net worth of some $120M. Her riches she has fairly and ethically procured over the years will now be left to the sole beneficiary of her will: Prince Bakare Tunde of Nigeria, who she met through a series of emails.
Along with the financial inheritance, Prince Tunde will also receive her $19M estate complete with wine cellar, 3 pools, 8 bedrooms, 9 bathrooms, and 4 fire places. It would only take one set of stairs to set off a chain of events that would put the money and assets directly into the hands of the Nigerian Prince and she has several sets of stairs. Since the politicians there are as honest as they are in America, her contributions will bring peace and prosperity to the people of Nigeria for years to come!
Political experts are unsure if her state of health will interfere with her ability to govern and expertly navigate the stock market, but we the people are confident she will continue to vote for things she won't live to see the consequences of and buy and sell stocks for companies she is supposed to regulate at the precise moment for maximum profit. Dianne, keep giving us that peak girlboss energy. We are loving it!