Area Man Pretends To Enjoy Eating Outside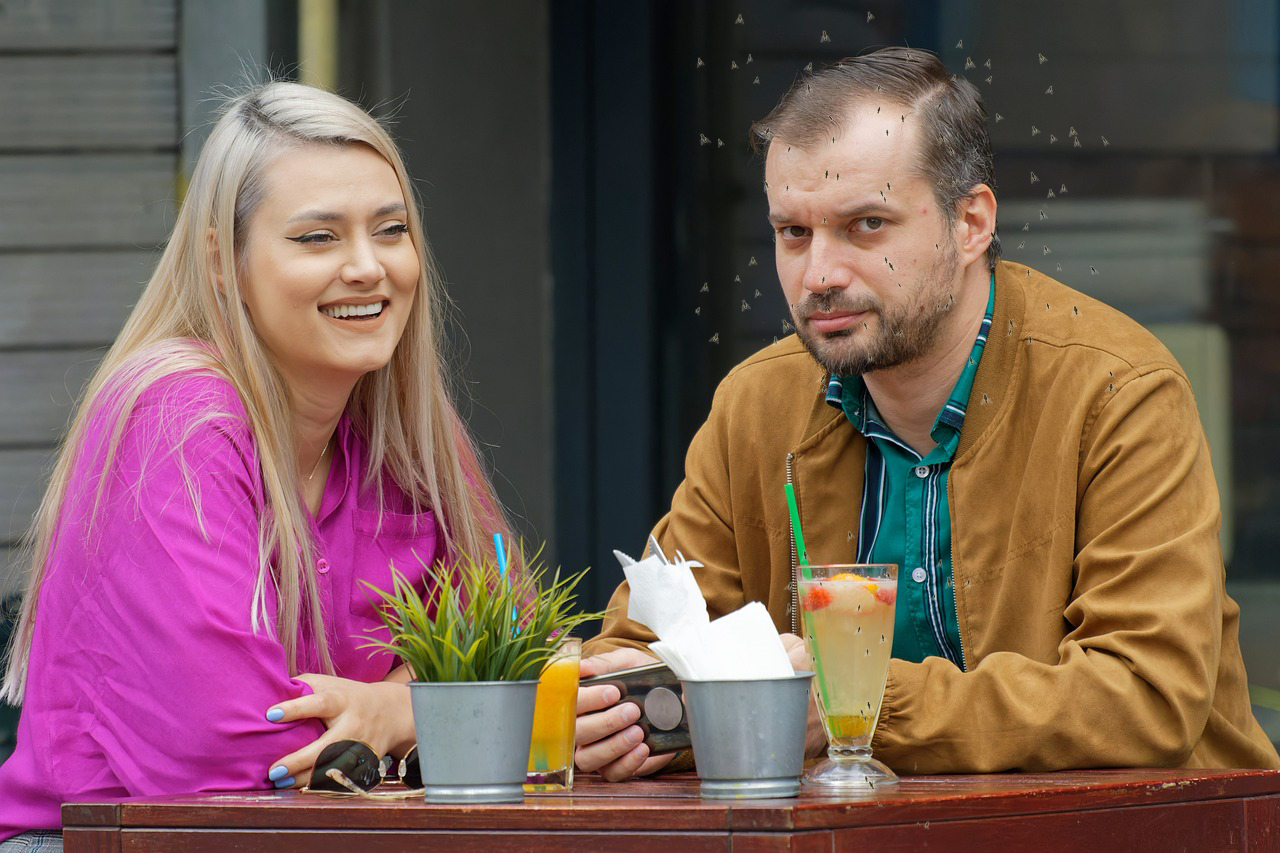 By: Jonathan Allen
COLUMBUS, OH–Agreeing halfheartedly to the suggestion that they enjoy a boozy, Sunday brunch on the patio of a local restaurant, area man, Luke Nedrick, immediately regretted his acquiescence to the friend group's request. Forcing himself to smile while only half-listening to the conversation concerning friend, Tess Spangler's, recent job interview, his attention was largely occupied with scooping out the cloud of gnats that were currently drowning in his sugary mimosa.
"It's astounding that in this day and age anyone would voluntarily eat outdoors," Luke was later quoted as saying. "With the advent of air-conditioning – not to mention walls and a ceiling – who would want to subject yourself to the elements?" He opined. "We're not animals," he added, wiping from his mouth the combination of grease and maple syrup belonging to his Belgian chicken and waffles.
Keeping a wary eye on the disease-carrying birds, conditioned to not be fearful of humans as they searched the ground for dropped morsels of French fries and breakfast hash, that were hopping about the group's feet, Luke continued to nod along with friend Becca's assertion that "It was so nice to get to enjoy this warm spring weather." He happily cheered this sentiment with his champagne flute, while he attempted to master the mounting anxiety caused by the nearby sounds of a construction vehicle's persistent beeping and that of a jackhammer drilling through concrete.
"I thought I was being a pretty good sport not mentioning to anyone that our plates were resting on a rusted, wrought-iron table covered with the remnants of dried bird shit," Luke said. Later though, feelings changed beyond repair as Luke leaned in for a brunch picture to be posted on social media and noticed a fly crawling across his order of biscuits and gravy, followed by friend Norman's excited proclamation that they should all, "Dig in!"
After the group made tentative plans for another outdoor brunch the following Sunday, to which they all excitedly agreed, Becca noticed a dark shadow that passed over Luke's face. "It was frightening, like something inside Luke had snapped," Becca later texted to a private group chat on Slack. When reached out to for comment, Luke said, "As God as my witness, I wish an eternal winter upon them all. Then they could never eat outside again. An eternal winter, I say!"