How To Dance Like Nobody's Watching—Except That Guy Who Drilled A Peephole In Your Bathroom Wall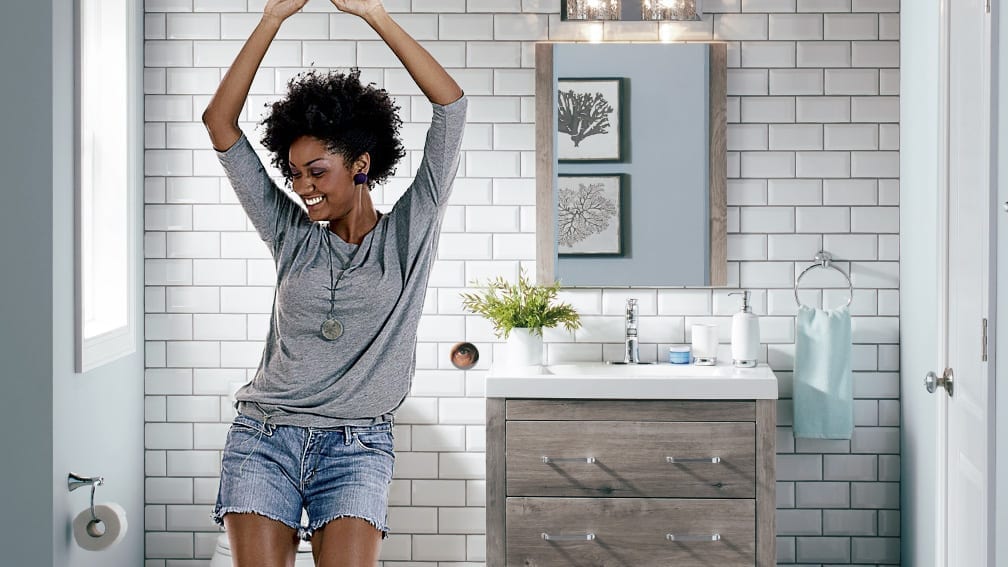 By: Josie Benedetti
CHICAGO, IL—You only live once, but so many of us are more concerned with looking silly than we are with cutting loose and having fun! Whether you're feeling self-conscious about your body, your voice, or the Swedish man who watches you through a hole he drilled into your bathroom, these tips will help you forget all and enjoy yourself again!
Turn up the music! Letting loose is easy when you're belting your favorite jams! Put on your go-to feel-good song, turn your speakers up to 11, and drown out the heavy breathing of Johan, the Swedish man who lives next door and watches you through a complex series of holes he drilled into various rooms throughout your apartment! We recommend some Beyonce, RiRi, or Ariana Grande to really start feeling yourself!

Get comfy! Kick off your work pants, lose the bra, and put on your old beat-up

Djurgårdens IF Handboll

Jersey!

Whatever makes you feel comfortable and makes Johan feel at ease! Remember: if you feel good, you look good in Johan's eyes! Johan loves that you're a down-to-Earth, natural woman! It's like Drake said, "

Sweatpants, hair tied, chillin' with no make-up on. That's when you're the prettiest, I hope that you don't take it wrong," or like Johan always says, "Your hair smells like my mother's bread."

Get it girl!

Express yourself! It doesn't matter if you're happy, sad, or scared for your life! Let down your hair and channel whatever you're feeling! Dancing is a great way to get in some exercise and work through anything that's been on your mind lately! Maybe your boss is being too much, or you need to think through an escape plan. What things in your apartment do you need to start a new life? What things could be used as a weapon? Shake it out! Nothing is as freeing as some good old-fashioned head banging, except for the Camelbak you filled with lighter fluid, a $100 dollar Amazon card, and a fake ID!
Life's too short to not have a good time! You never know when a 6-foot-tall, 238-pound Swedish man, judging from the size and height of his holes, will kill you and stuff your body with marinated salmon and dill potatoes. Let loose and have fun!