Fauci Leaked Emails Reveal He Replied To Every Miracle Penis Growth Pill Spam Message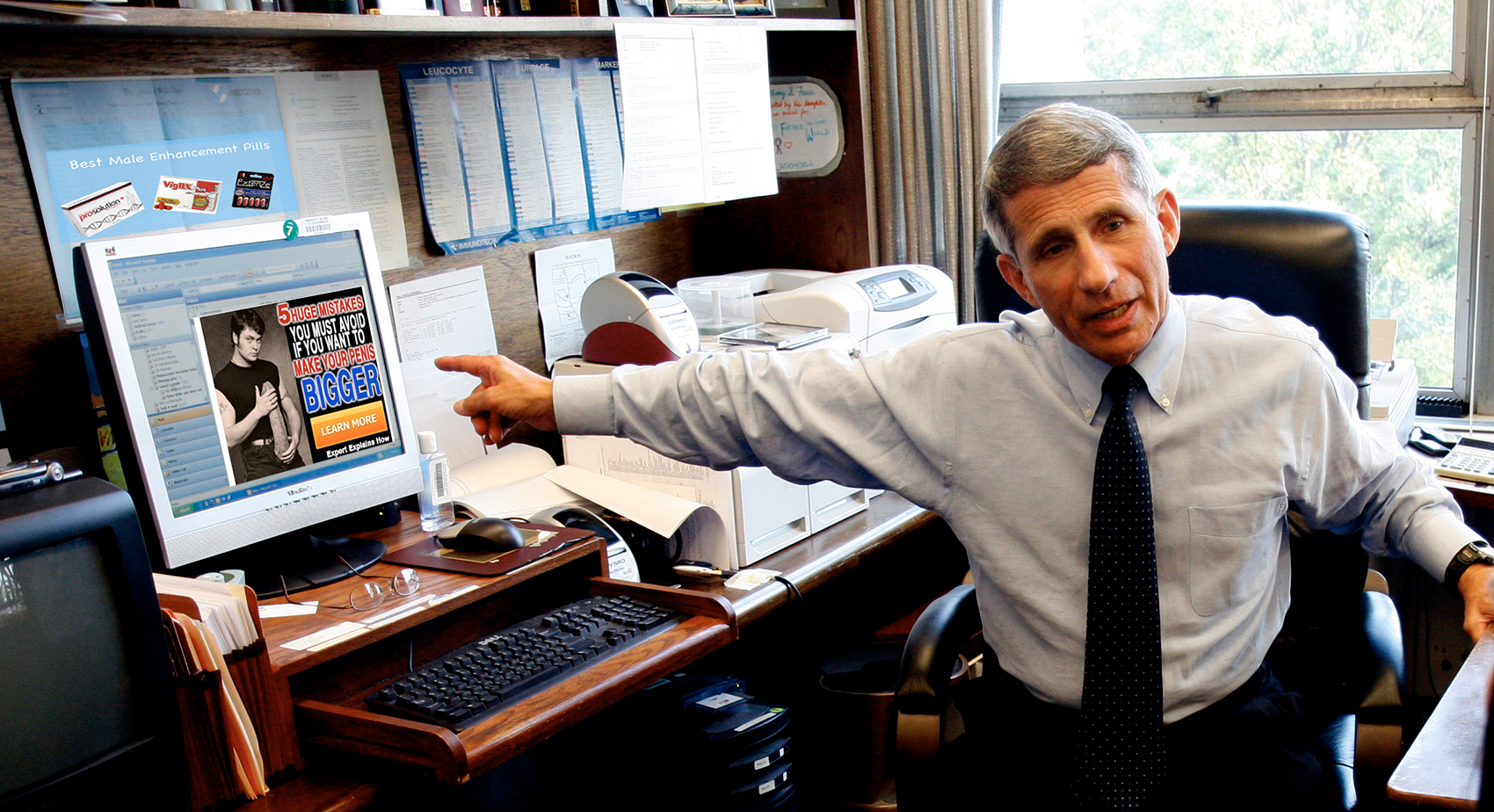 By: Quentin Anonton
BROOKLYN, NY—Fauci's leaked emails have brought to light some damning evidence of both the causes of the coronavirus outbreak as well as the mishandling of the pandemic, but most shocking were his replies to the miracle penis growth spam emails he received over the course of last year. As a doctor in the medical field, this is both highly inappropriate and irresponsible.
Most of the emails claimed these miracle pills, not approved by the FDA, could increase the length of his penis by up to five inches. Not only did he forward most of them (1,034 emails) to Hunter Biden with the subject line "Cabo ain't gonna know what hit em fam" and a slew of eggplant and squirting water emojis, he also replied directly to the companies with some troubling messages.
"Wanna collab?" and "Could we double that size? Daddy want that magic stick go BOOM BOOM!" were some of the more common replies, accounting for nearly half of his replies. Some more unsettling messages were "I could rush this through and get it FDA approved no problem, just need a bunch of free samples before my trip to Cabo" and "Them vaccinated gals gonna get a third injection after I get me some of this shit!"
Between the possible lab leak in Wuhan, the email leaks, and Fauci's leaky penis, this has been a wild couple weeks for leaks. Protesters have already assembled outside the Cabo Wabo nightclub, Fauci and Hunter Biden's first planned stop on their "Deleting Mail and Getting Tail Tour 2021" as it was dubbed in the email chain that they forgot to delete. Let's hope they don't forget to get that tail. It's been a long year for them and they deserve to take a load off and get a load out.