Fat Coach Wants To See More Hustle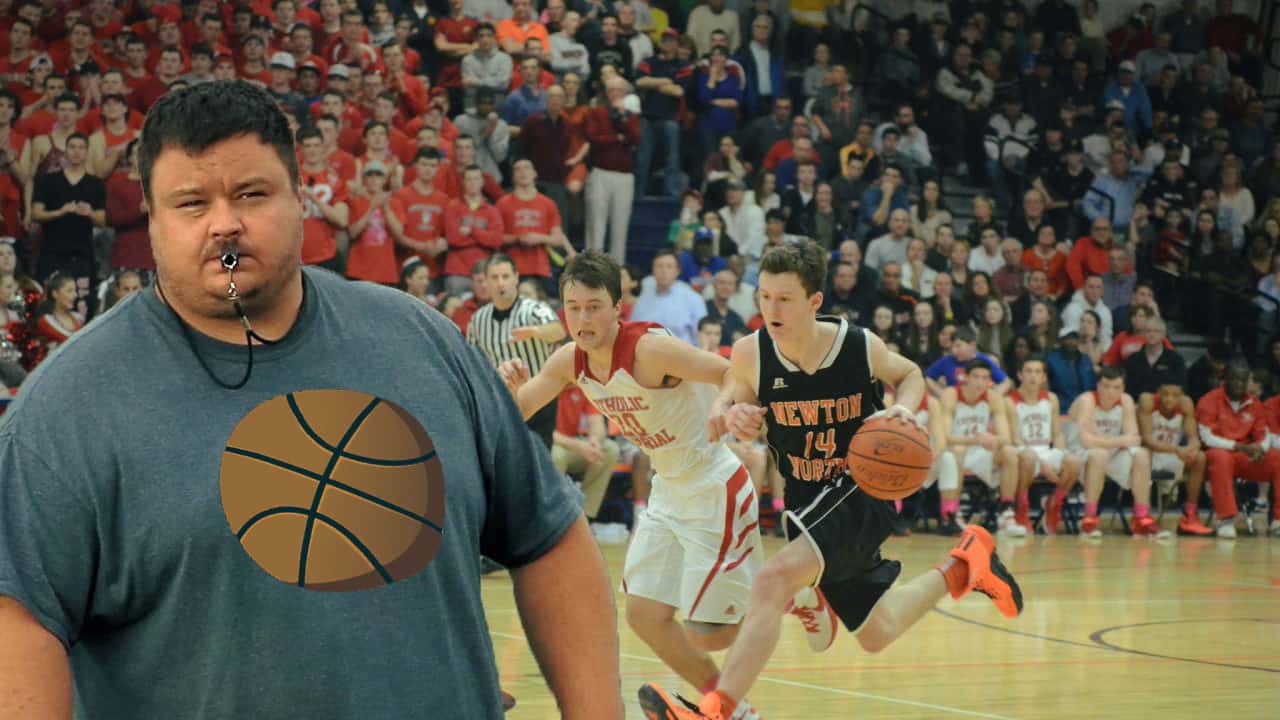 By: Mike Maxwell
MORTON, IL–Boys' Varsity Basketball season is off to a bit of a slow start this year. The Morton High Potters were just beat by twenty points in a non-conference game to, of all teams, the Glenwood Titans. Some speculate the sloppy play is due to it being the start of the season, or that they are kids, or even that there was a big Chemistry test that Friday morning. According to Coach Pauley, "That's a load of horse crap, they've no heart right now! The kids need to show some more hustle!"
Coach P. isn't the first nor the last to demand more from his players. However, he is one of the few, the proud, and the morbidly obese leaders shouting out athletic commands while his Diet Coke sweat glistens under the gym lights. It's been approximately eleven years since the coach has fully participated in a practice with the team. There were a few occasions he seemed to join in warm up stretching, but he was simply struggling to retie his shoes. Pauley routed the team's running path past the Arby's where he has been known to take the school golf cart through the drive thru. Barking mile times while scarfing cheesy beefs has become the calling card of the Potters chief strategist.
The Potters find themselves five games back entering conference play in class 5A hoops. Junior point guard Kyle Horton said on the team's performance, "It's just hard right now to get motivated. We need to recognize the Kool-Aid Man sized elephant in the room."
Speculation has been growing about his true love for the game. Team film sessions have become forced potlucks. Pauley's dwindling lung capacity has made his whistle a brass plated parsley stuck to his svelte compression shirt. "I heard he won state and the free fast food around town hooked him on more than cutting down the nets." David Lyons, captain and senior forward added "The coach's office has this musk of Beef-a-roo, Miko's Gyros and Arby's curly fries. We're all out there running our butts off so we don't get second hand diabetes."
When asked what it will take to get the team playing at full speed, Coach Pauley said, "I'll have to light a fire under them. I'll flame broil their tails to state," licking his lips at the thought of the delicious imagery he conjured up.