Exclusive: De Blasio Extends NYC School Shutdown Because He Still Doesn't Have A Date To The Prom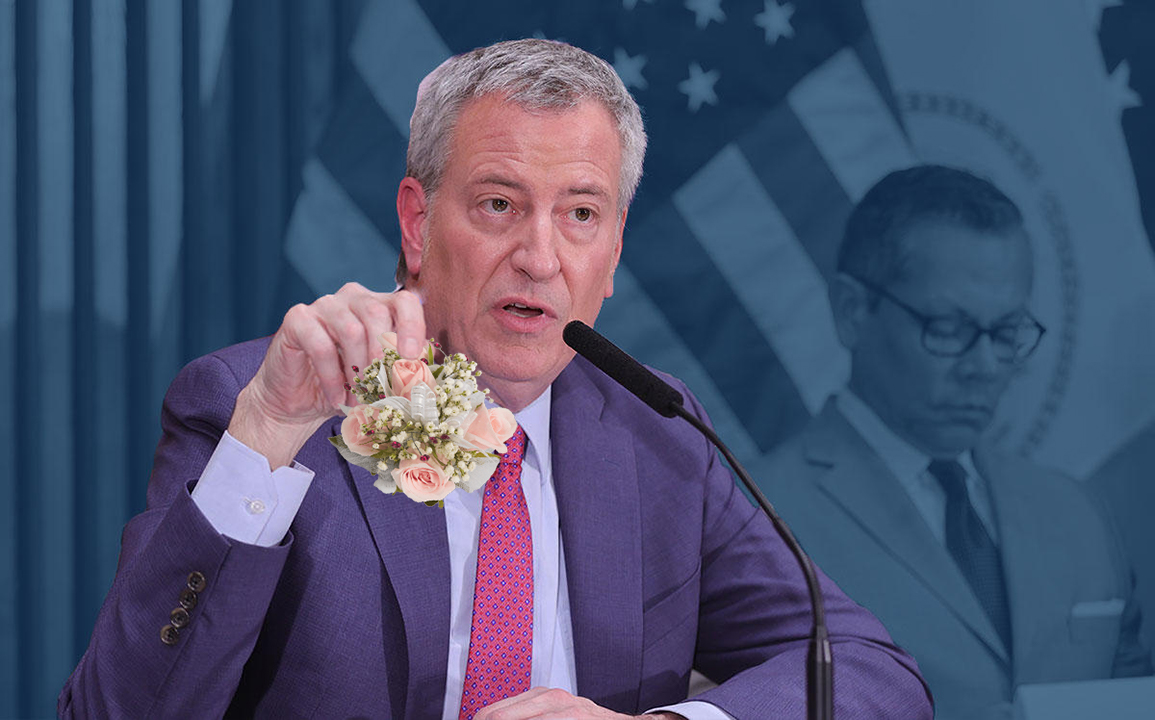 By: Simon Tessmer
NEW YORK, NY—On April 11th New York City Mayor Bill de Blasio extended his school shutdown to the end of the academic year over "coronavirus concerns," prompting criticism from Governor Andrew Cuomo. However, Word Brothel discovered via anonymous tip that de Blasio actually extended the shutdown because he still doesn't have a date to the prom.
"Bill insisted all year that he'd finally get a date, that he'd end his streak," said the anonymous tipster. "But everyone knows he's a dweeb who shoots too high. I saw Stacey Smith reject him in the cafeteria, and it's like 'dude, Stacey Smith is hooking up with the freaking State Assembly Speaker. Stay in your lane."
We corroborated the tipster's story with officials in the Mayor's Office, and heard more damning evidence of de Blasio's failure to secure prom companionship.
"He was so confident he'd snag someone super hot that he burned all his realistic prospects," said an anonymous transportation official. "His chief of staff, the first deputy mayor, the chief actuary … they'd all gladly go with him, but Bill made a big show of rejecting their advances. So extending the shutdown was definitely his 'get-out-of-jail-free' card. And Cuomo knows it."
Transcripts of de Blasio's conversations with the governor indeed suggest that Cuomo knew the mayor could never score a date, and wanted to prove it through public humiliation. They also outline Cuomo's insistence that as de-facto Prom King he could reopen schools at his leisure.
"And I'd do it because we all genuinely want to see that smokin' hot date you keep telling us about," taunted Cuomo via phone.
"For sure for sure, but … the thing is if schools reopen Yvana would actually have to go back to Sweden because of, you know, corona and stuff," Bill replied.
The governor chuckled, "Right. Corona and stuff."