Area Toddler In Critical Condition After Swallowing Healing Crystal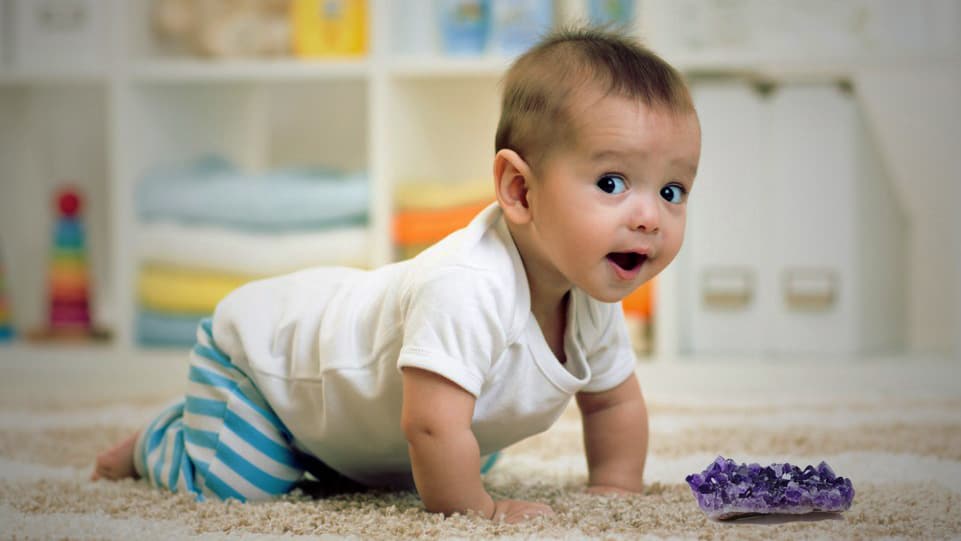 By: Huck Poe
MISSOULA, MT– After accidentally swallowing a chrysoprase crystal last night, local 2-year-old Tanner Wasson was admitted to the pediatric ICU at Community Medical Center in critical condition.
Lori Wasson, Tanner's mother, left the crystal on the boy's chest when she put him to bed at 8 p.m. "Tanner was having a difficult teething day, and I was hoping the chrysoprase would help him center his heart chakra and give him a good night's rest," said Wasson. After hearing Tanner violently coughing over a baby monitor, Wasson rushed to his bedroom with blue lace agate, a crystal believed to release energy blockages that cause colic. When she found Tanner not breathing and unresponsive, she immediately called 911. "Normally I wouldn't trust practitioners of Western medicine with treating Tanner, but I panicked. I only hope they don't give him any vaccinations when I'm not looking," said Wasson.
While healing crystals can be an effective treatment for toddlers' ailments, experts do not recommend leaving them within reach of unsupervised children under the age of 6. "[Lori had the right idea with the chrysoprase," said Thistle Gurolnick, a local herbalist, "but she could have safely achieved the same result with a simple catnip tincture applied to the tip of the nose."
Dr. Allen Burch, the attending physician at the pediatric ICU, agreed with Gurolnick's assessment. "The blood-cleansing properties of the crystal Tanner swallowed did not appear to have prevented damage to his esophagus, nor did they aid in the flow of oxygen to his brain as he choked on it," said Burch. "I can only hope the crystal's tranquility-inducing properties kept him from panicking as he slowly lost consciousness," he added.
At press time, Tanner's mother was struggling to sneak Tanner a mixture of water, honey, and raw apple cider vinegar around his breathing tube.