Donald Trump Just Asked The Entire U.S. Olympic Team To Come Back Home So That He Could Have His Own Opening Ceremony In Washington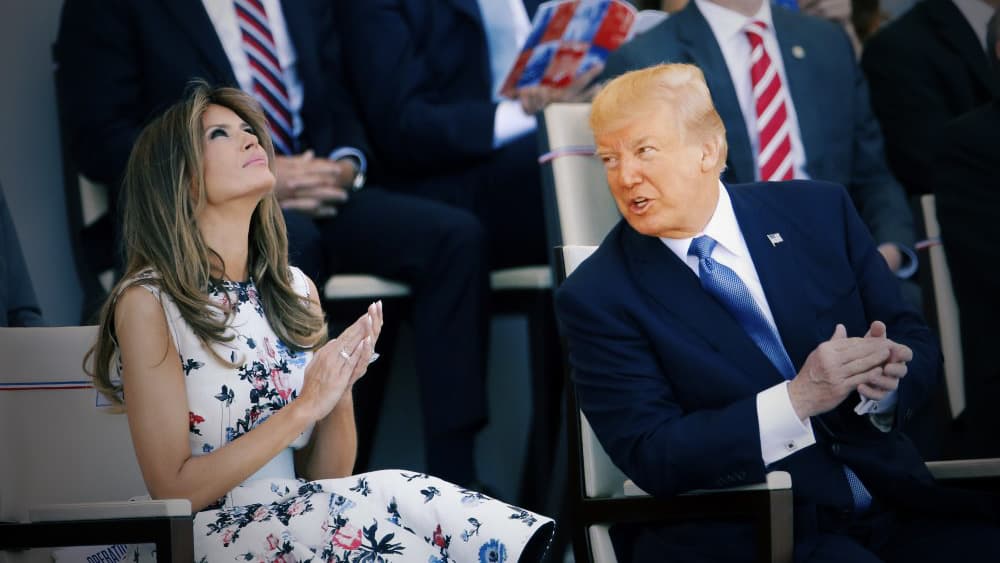 By: Jason Elewski
WASHINGTON DC—With the launch of 1,218 Shooting Star drones and Yuna Kim lighting the torch, the 2018 Winter Olympics began, uniting the world to bear witness to the majesty and beauty that people can create when they want to make one hell of a parade. Everyone watching the opening ceremony was undoubtedly impressed by the spectacle, but one viewer was left nearly speechless: Donald Trump. Having seen the ceremony on his bedroom television over a bucket of extra crispy KFC, Trump reportedly shook his index finger at the screen, screaming "whoa neato", before picking up his phone, dropping it, burping, asking Ivanka to pick the phone up for daddy, and finally calling Jared Kushner to ask that he get in contact with the Head of Parades.
That's a man of action!
Within hours, Mike Pence (already tearing things up in Pyeongchang) was asking U.S. athletes if they'd like to serve their country. His pitch was simple: It'll be just like the Korea parade, but bigger, better, straighter, and more American. Trump was quoted as saying that he wants "a way way huger fire than the Korean one, like the hugest fire you've ever seen, not like that Mickey Mouse sparkler that they did over there" and requests that "none of those other countries are invited," though Trump has allegedly extended an invitation to "that oily hunk from Tonga".
Who wouldn't want to see such a sexy parade?
Some critics are concerned that the President isn't familiar with the purpose or history of the Olympic opening ceremony, however his track record for calculated, rational, and selfless decision-making has put much of that concern to rest. And why shouldn't the President of the United States call upon his athletes to march for him? What could be more important than putting on a really bitchin' parade? Seriously!