Canadian PM Justin Trudeau Organizes Sexy Car Wash To Address Budget Shortfalls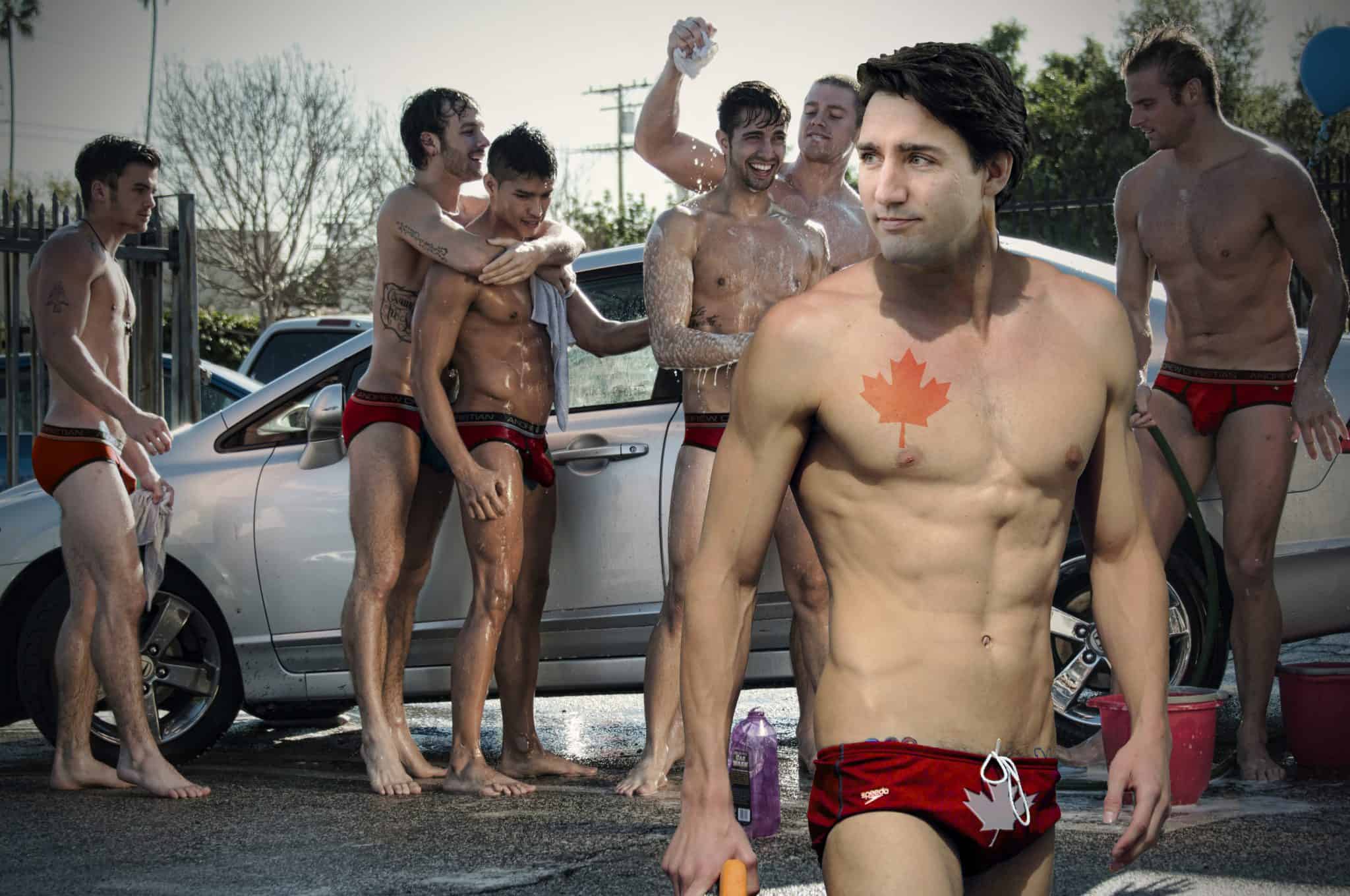 8/2/2017
By: Jack Hutsey
TORONTO—Donning a Speedo adorned with red maple leaves and a white half-shirt reading "O Canada" in a busy Tim Horton's parking lot, Canadian Prime Minister and Great Northern Adonis Justin Trudeau told reporters revenue from his sexy car wash initiative was a surefire way to balance the budget and stimulate the economy. "The best investment Canada can make is in its own infrastructure. We're all in this together" said Trudeau, dripping with suds, as he used his toned ass to clean dirt off of a 2003 Saturn Vue's windshield before doing the splits on the hood.
The Prime Minister worked well into the evening, servicing some cars multiple times, using a double hose technique to sexily spray soap off of a '98 Suzuki Samurai and twerking a Ford Fiesta's hubcaps clean. "It's also a great message to our children that if you want to make a difference, work hard and try your best. If I could impart any wisdom to the next generation of Canadians, it would be nothing beats hard work or a hard body." The raw slab of Canadian bacon addressed critics of his progressive stance on economic revitalization. "The Opposition has done nothing to stimulate Canada's economy. Not even something as simple as a wet t-shirt contest or being the plate at one of those naked sushi places," said Trudeau, as he popped his pectoral muscles on each down syllable.
Even unsexy cabinet members joined in the fundraising, which made Trudeau only look hotter by comparison. Canadian Minister of Finance Bill Morneau could not be reached for a comment as he was in the middle of a splash fight with Minister of National Defence Harjit Sajjan. Trudeau promised more economic stimulation in the future including a sexy pin-up calendar of his Cabinet and a webcam division.