TSA Confirms Woman With Children Not Terrorist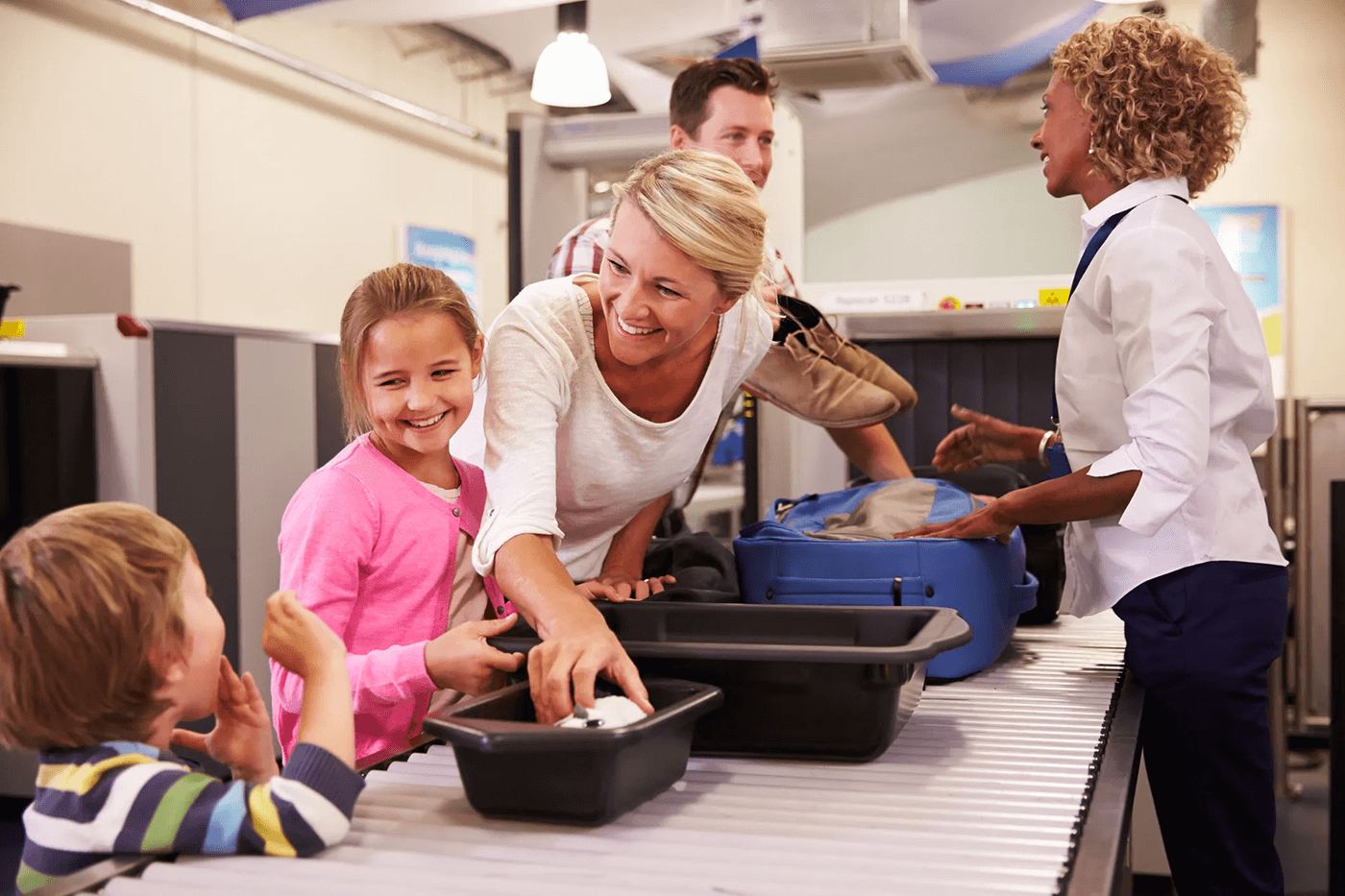 By: Alan Chen

SEATTLE, WA–After a careful inspection with not only the body scanner, but also metal detector wands and even chemical sampling, the TSA has confirmed that Michelle Gautier, a woman traveling with her husband, father, and her 2 children, is not a terrorist.
Isabelle Gladden, one of the most watchful TSA agents, first saw unusual signs when Michelle's father went through the body scanner. A suspicious object was detected in the knee of Frank Gautier, 78. After Frank Gautier shuffled extremely slowly to the side, and shutting down one of 3 TSA lanes operating at 7AM, it was determined that Frank Gautier had a nail in his knee. Only after extracting a promise that Frank Gautier not remove the nail and attempt to hijack the plane with it was he allowed to collect his carry on baggage.
However, Frank was not the only person in his family carrying something specific. "When I saw this woman's body scan show something unusual in the midriff region, I knew I had to spend at least 25 minutes investigating," Isabelle said. "After the metal detector came up with a hit, we knew we had to take her to private investigation."
During the private investigation, Isabelle discovered a suspicious belly button piercing. "My husband really likes the piercing," said Michelle. "He sucks on it sometimes. It really gets him going." Isabelle, however, disagreed.
"It could have been a bomb threat," she said. After sampling the belly button piercing carefully with the official TSA swabbing technique, she used a chemical analysis machine to determine that Michelle's belly button piercing was free of any explosive residue – besides her husband's.

"We're really happy to report that she, as well as each member of her family, is not a terrorist," concluded Isabelle. "We thought it might have been the first time a terrorist brought their entire family on the plane to look less suspicious, so we had to check to be sure."
When asked why the TSA is so carefully examining people who clearly aren't terrorists, her manager, Christine Ericson, had this to say:
"We love Isabelle. Al-Qaeda could start a diversity and outreach program at any time, and Isabelle helps us make sure that we aren't caught off guard when it happens."
In the meantime, airline flyers will continue arriving at airports 2 hours early, just in case Isabelle is on the job.