Minimalist Hipster Buys $6 Coffee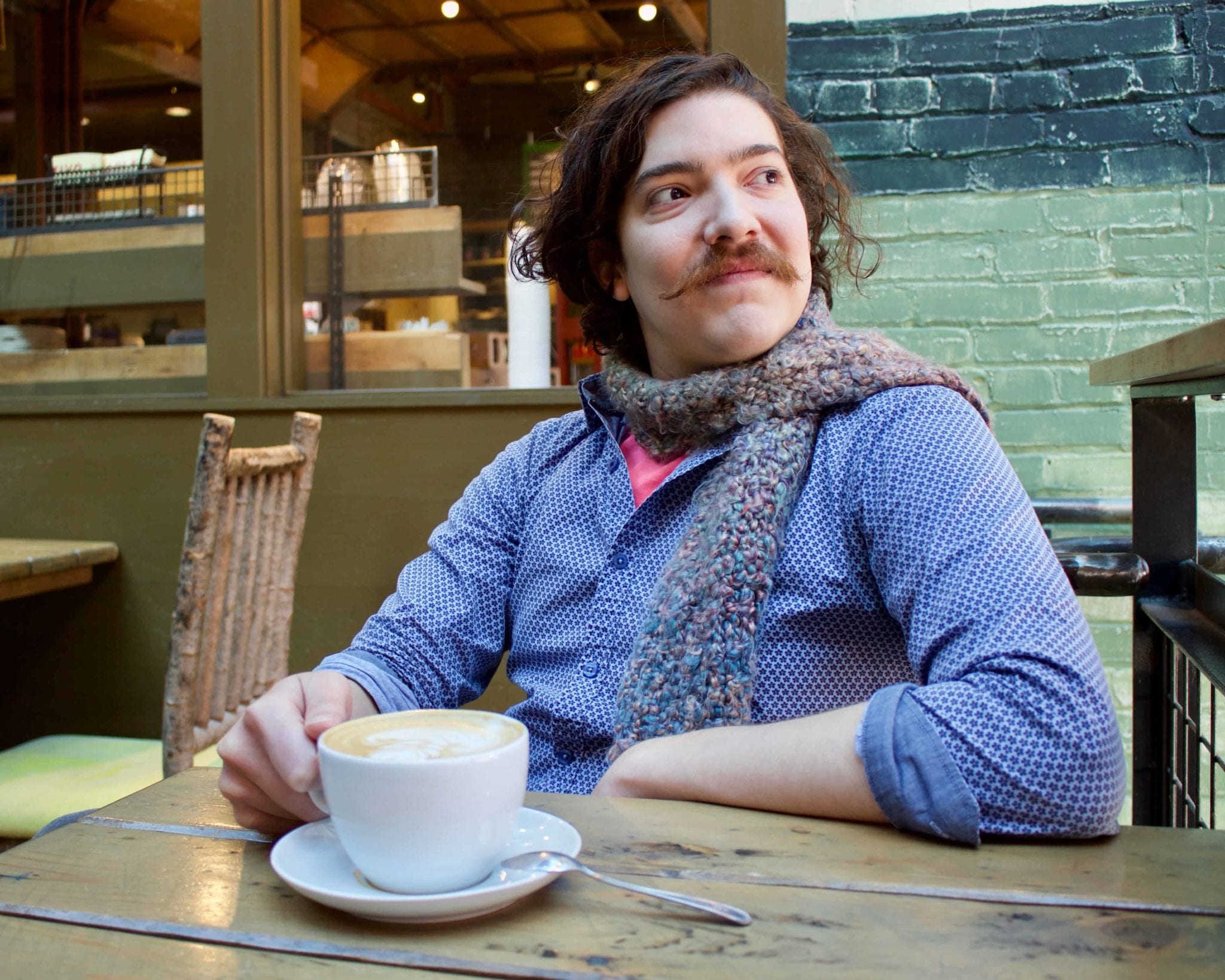 10/30/2017
By: Mike Maxwell
CHICAGO, IL- Another morning broke for repeatedly declared minimalist, Colin Porter rolled off his futon.  His feet hit the floor without an alarm, as he'd done for the past three years since finding himself. Dressed for the day, or possible hitchhiking to Burning Man, he exited his modest, garden unit apartment that reminded him daily to come down off the high horse of consumerism.
After crossing a few gentrified blocks in Chicago, he came to his favorite neighborhood coffee shop, 'Hard Pressed.' There are no barista's as it's a communal coffee shop where patrons pay to serve those behind themselves. A regular guest, Elaine Berman, raved, "Living in a city of millions of people, it's just essential to have one place where you can feel at the center of a cause, whatever that cause is. I don't know what the cause is in this case, but it feels good to put forth money to something or another for some social-justice reason I think."
Colin scoured the menu with great caution as options are a gateway to complex and confining life choices. Colin requested a Double Cortado-Macciato, with almond milk, a half splenda packet, and a half raw sugar packet while stirring the direction of the infinity symbol to his favorite Bon Iver song in the name of feminism or social justice, of course.
The Double Cortado-iato ran about $6 before paying it forward with a tip of $3 dropped in the mason jar, as being woke has it's price too. If Colin bought a Double Cortado-iato every day this week he'll exceed his utility bill for the month, but the warmth of superb European coffee cannot be denied.
Life wasn't always so pure for Colin Porter. He used to have a condo, tv, and a luxurious Keurig K-Cup. Giving up his creature comforts for a life of $6 coffee and $4 scones was not the easiest decision. It took Colin a couple short lived Bumble relationships for him to begin questioning his morality, and what he lives for. As he sat curbside with his mismatched mug clutched tight, Colin sipped, exhaled slowly and watched life pass him by.